Tulsa's Premier Home Builder
Are you looking for a new home builder in Tulsa?
Southern Homes builds top-quality single family homes ranging in price from the upper $400 to $900s throughout the Tulsa metro area. As a premium new home builder in Tulsa, we focus on timeless exteriors with functional floorplans designed to meet the needs of today's families. Our homes are finely crafted and built with integrity inside and out, in neighborhoods owners are proud to live in.
Custom features are our standard.
Our standard features include a long list of features that many consider upgrades giving our clients a fantastic value when they purchase one of our homes.
From stately 8' front doors to spacious kitchens with beautiful granite countertops and custom cabinetry, elements including designer lighting, hand-laid oak floors, and walk-in and butler's pantries are just a few of the features you will love about our homes. Our high degree of customized features set us apart.
Our Standard Features
We believe in the value of a great design.
Southern Homes' clients enjoy access to architectural and interior design services to help with the selections, layouts, and all other aspects of new home design and construction.
Our design services ensure you are getting a truly custom home. Together with our architects and in-house interior design team, we work with you through each step of the design process to ensure you are getting not only a beautiful, but also a well-thought out and cost effective design.
Our Design Process
Southern Homes is a proud member of some of the largest and most influential trade organizations in the building industry.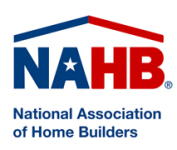 National Association of Home Builders
NAHB exists to represent the building industry by serving its members and affiliated state and local builders associations. The National Association of Home Builders (NAHB) is one of the largest trade associations in the United States and NAHB's mission is "to enhance the climate for housing and the building industry. Chief among NAHB's goals is providing and expanding opportunities for all consumers to have safe, decent and affordable housing.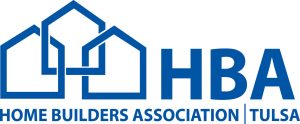 The Home Builders Association of Greater Tulsa
The Home Builders Association of Greater Tulsa is a not-for-profit, professional trade organization that is an advocate for the residential housing and remodeling industry in communities in and around Tulsa and serves more than 900 members. Professional members must meet stringent requirements, including customer and professional references, insurance certification and adhere to a strict code of ethics.

Better Business Bureau
BBBs mission is to promote an ethical marketplace where buyers and sellers can trust each other. BBBs mission is to be the leader in advancing marketplace trust. BBB accomplishes this mission by: Creating a community of trustworthy businesses.
We are an A+ Accredited Business.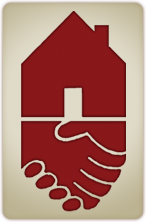 The Oklahoma State Home Builders Association
The Oklahoma State Home Builders Association is a trade association of over 2,500 members in 11 associations statewide serving as an advocate for Oklahoma's housing industry and as a corporate channel through which builders contribute time, money and services to local community service projects and education initiatives.